Webmoney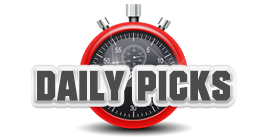 فتح حساب واب ماني
من السهل فتح حساب مع واب ماني إذا لم يكن لديك حساب. إضغط على هذا الرابط لفتح حساب.
بعد فتح حساب واب ماني وتعبئته، ستصبح قادراً على الإيداع مباشرةً في حساب EUcasinoوالبدء باللعب على الفور!
If you need additional help, click here to access the Help Desk page on their website.
للحصول على دعم تقني عبر البريد الإلكتروني، يرجى الاتصال بفريق الدعم لدينا على [email protected].
You can also contact the WebMoney technical support call center. You can find this on their Contact page on their site.
أنظر أدناه للحصول على لائحة بأرقام مراكز الاتصال الدولية الخاصة بالدعم التقني:
موسكو- 33-43-727 (495) 7+.

سانت بيترسبورغ 18-43-336 (812) 7+.

الولايات المتحدة الأميركية 06-66-202 (212) 1+

المملكة المتحدة 39-60-239 (203) 44+
التعليمات
Start by going to //www.wmtransfer.com and select your desired language from the top right hand corner. Once you are ready press the "Sign Up Now" button.
هناك 4 مراحل لفتح حساب مع واب ماني أولها يكون بإدخال معلوماتك الشخصيّة والتأكيد عليها.
يرجى الملاحظة أنّه يجب أن تكون كافة المعلومات صحيحة للاستمرار.
تتمثّل الخطوة الثانية بإدخال رمز التسجيل لديك المُرسل إلى عنوان البريد الإلكتروني المذكور في معلوماتك الشخصيّة. فور التحقق من الرمز، سيتم نقلك إلى صفحة التحقّق من رقم هاتفك الخليوي.
تحتوي هذه الصفحة على تعليمات حول إرسال رسالة نصية SMS من هاتفك للتحقق من رقم هاتفك الخليوي. يرجى انتظار الحصول على التأكيد للاستمرار.
فور استلام رسالتك النصيّة، سنرسل لك رسالة تأكيد.
فور استلامك رسالة التأكيد، يرجى الضغط على "استمرار" لإنشاء حسابك واستكمال عمليّة التسجيل.