Paysafecard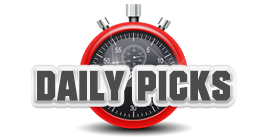 الإيداع بواسطة باي سايف كارد
تسمح لك بطاقة باي سايف كارد القيام بإيداعات في حساب EUcasino لديك في أي وقت. إنه أسلوب آمن وسهل وسرّي. تتوفّر بطاقات باي سايف كارد في أماكن عدّة، من محطّات البنزين، وكشك الصحف، ومحلات الأدوات الإلكترونيّة، ومكاتب البريد، والمكتبات، والمصارف وغيرها.
إنّه أسلوب سريع، وسهل، وآمن. لست بحاجة لبطاقة إئتمانيّة أو حساب مصرفي. باختيارك باي سايف كارد، ستحصل على الحل الأسرع والأبسط: وذلك لأن باي سايف كارد هي بطاقة مدفوعة سلفاً تسمح لك الدفع عبر الإنترنت. يمكن شراء بطاقات باي سايف كارد بقيمة 10، و25، و50، و100 يورو.
في حال تجاوز مجموع دفعاتك المبلغ المتوفر في بطاقتك الإئتمانية، يمكنك تسديد المبلغ المتبقي بسهولةٍ بواسطة بطاقة باي سايف كارد التالية. بدفعةٍ واحدةٍ يمكنك جمع حتى 10 بطاقات باي سايف كارد ممّا يسمح لك باستعمال الرصيد المتبقي في بطاقة باي سايف كارد الحالية لديك.
إن استعمال باي سايف كارد هو بسهولة استعمال المال النقدي. لست بحاجة لحساب مصرفي أو بطاقة إئتمانية. ذلك لأن بطاقة باي سايف كارد هي قسيمة مدفوعة سلفاً يمكنك شراؤها من المتاجر المحلية واستعمالها لتسديد العمليات على الإنترنت.
العملية بغاية السهولة!
To find out more about Paysafecard please visit //www.paysafecard.com/pos. The site has multiple languages to choose from.
للقيام بإيداع بواسطة بطاقة باي سايف كارد، عليك اختيار باي سايف كارد من خيارات الدفع، وإدخال المبلغ باليورو بالإضافة إلى رمز المبلغ التحفيزي (إذا كان لديك واحداً).
سيتم نقلك إلى موقع باي سايف كارد حيث تحتاج لإدخال رمز التعريف الشخصي من باي سايف كارد. الأمر سهل للغاية، يرجى الاطلاع على التصوير أدناه: